Google Chrome
Where did we store that ancient dataset?
What does this column mean?
If these questions sound familiar, you're in need of this integration. Say goodbye to constantly switching tabs just to search for information. With Rudol's Data Catalog Chrome extension, you can access it right where you need it.
With Rudol for Google Chrome you will be able to search your Data Catalog without leaving your favorite tools.
Installation​
You can easily install Rudol for Google Chrome from the Chrome Web Store.
After installing, make sure to open a new tab before using the extension.
To access Rudol from Google Chrome, click on the Extensions icon in your browser's navigation bar: you'll find Rudol's icon (you can also pin it for quicker access). Once clicked, you can log in and search your organization's data catalog without leaving your active tab.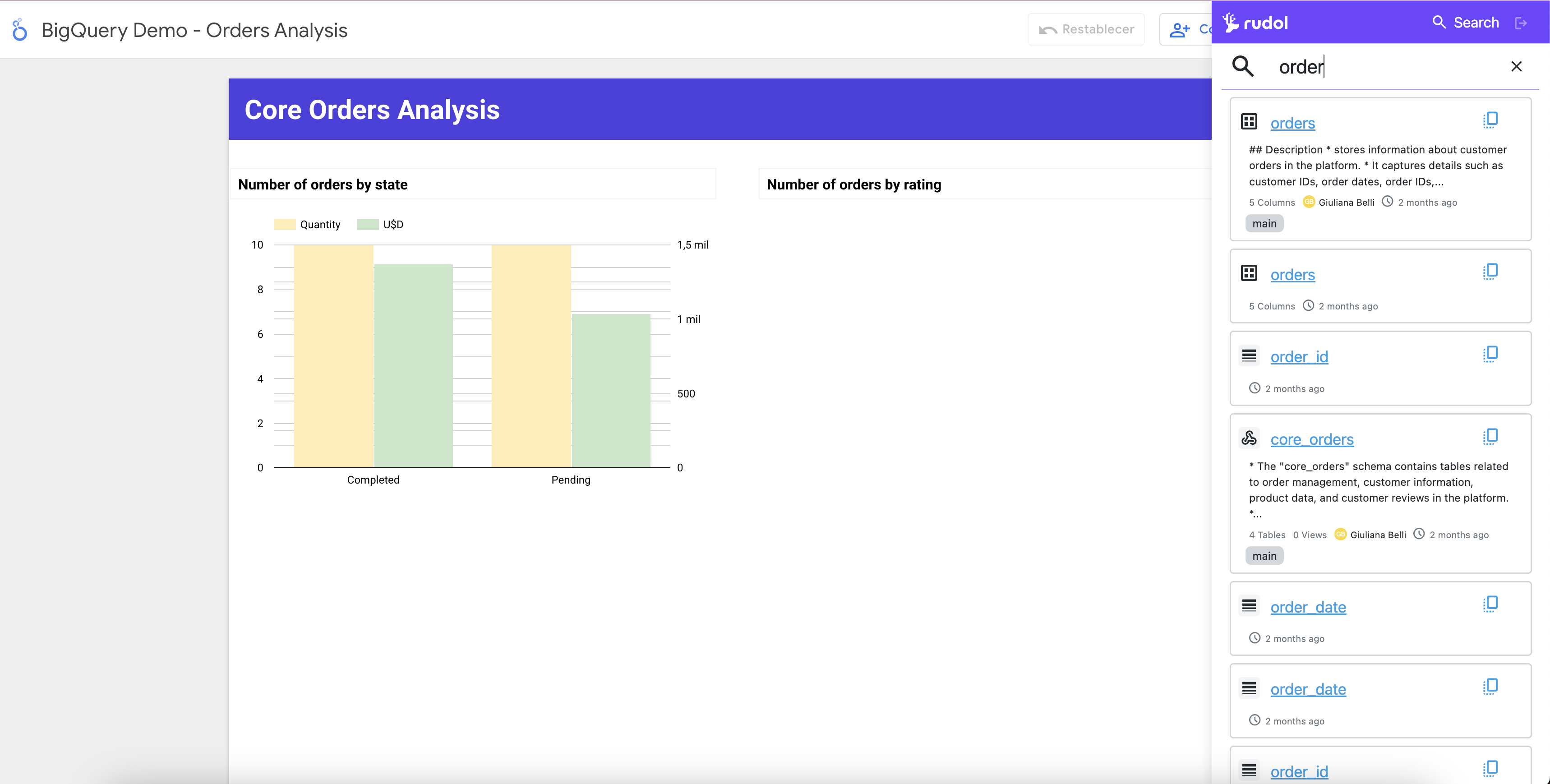 Usage​
Click on the Rudol icon in your browser's Extensions menu.
Log in using your Rudol account credentials.
Once logged in, you can search and browse your organization's Data Catalog directly within your current browsing session.
Click on any catalog entry to view detailed information about the data: documentation, owners, tags and more.
Enjoy seamless access to your data catalog without interrupting your workflow.
Experience the convenience of Rudol for Google Chrome integration and streamline your data discovery process.