What is rudol
rudol is an end-to-end data platform that will help you improve your data quality and reliability. This platform is meant to help you discover and monitor your data and alert you if something is wrong before it becomes a problem.
With rudol you will be able to:
Document and govern each of you organization data sources
Automatically detect and get notifications about structural changes in your data
Configure automatic tests on your data
Detect anomalies in your data pipelines
Integrate your data catalog with your everyday tools
Search and discover your data catalog​
With the unified search you can navigate your data catalog across all your organization datasources: datawarehouses, databases, datalakes, BI platforms and more.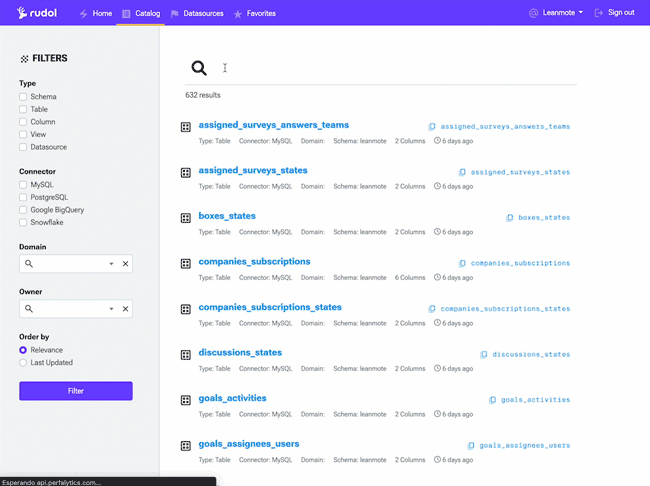 Suscribe to a catalog item and receive alerts when something changes​
You can suscribe to an specific catalog item and get notified when something has changed. This will help you stay informed and take quick action if the change has negative impact on a product you manage. You can either receive your alerts by Slack and/or by e-mail (more integrations coming!).
Slack Notification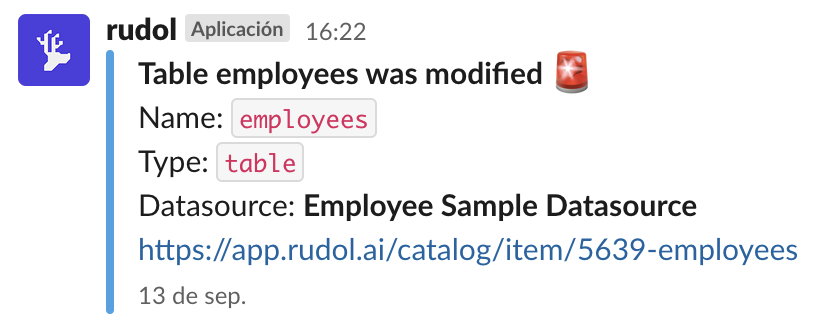 E-mail Notification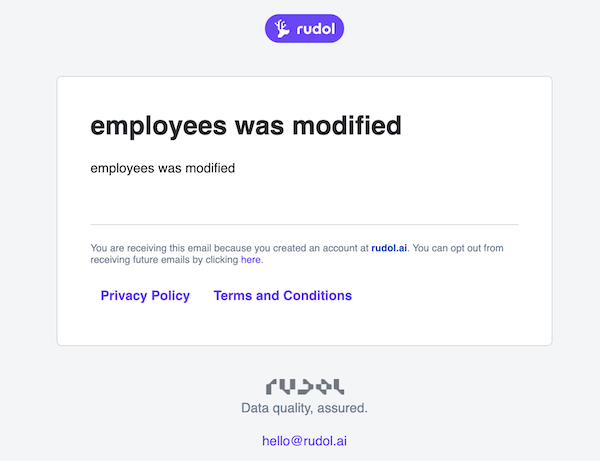 Integrate all your datasources​
You can connect all your organization datasources to rudol, this way you can keep track of them, collaborate documenting on a single source of truth, discover your data catalog and more. We have a continuously growing list of connectors, but if you see one you need and it's not there, you can ask for it.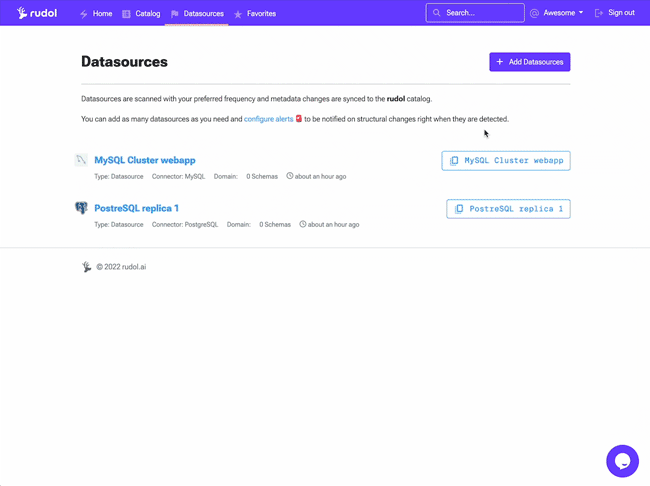 Write cool documentation with Markdown​
You can write beautiful documentation with rudol's Markdown editor. Add images, tables, links and all you need to make you data catalog documentation as clear as possible.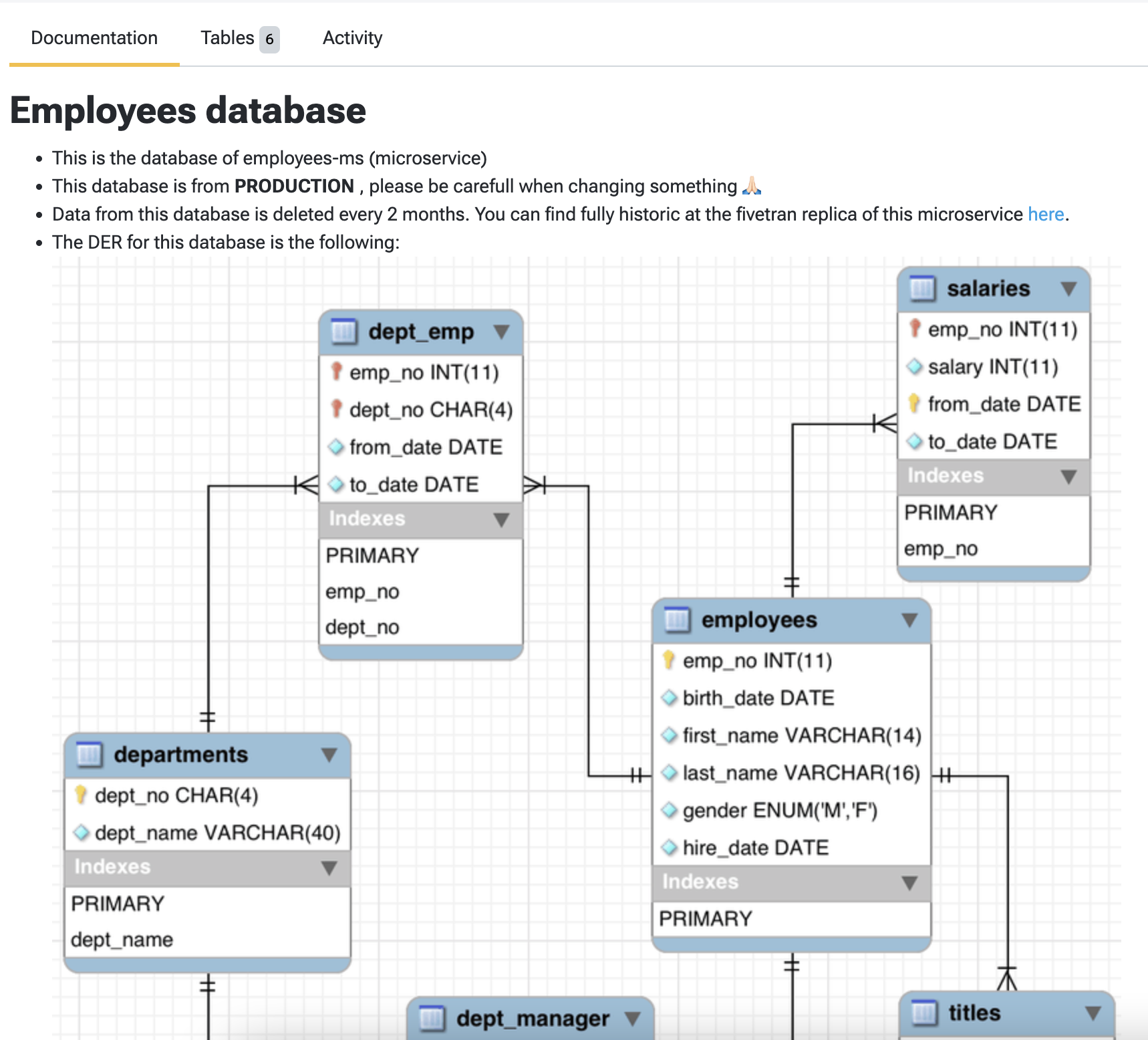 Tags, Domains and Owners​
Tags: You can add specific tags to every catalog item in your organization. This labels will serve you as a tool for search an discovery later.
Domains: You can use them to organize your catalog items by department or team.
Owners: You can select which member of your organization is the owner and responsible for each catalog item.
Manage your Organization​
Add your organization and invite all your data team members, both technical and non technical.